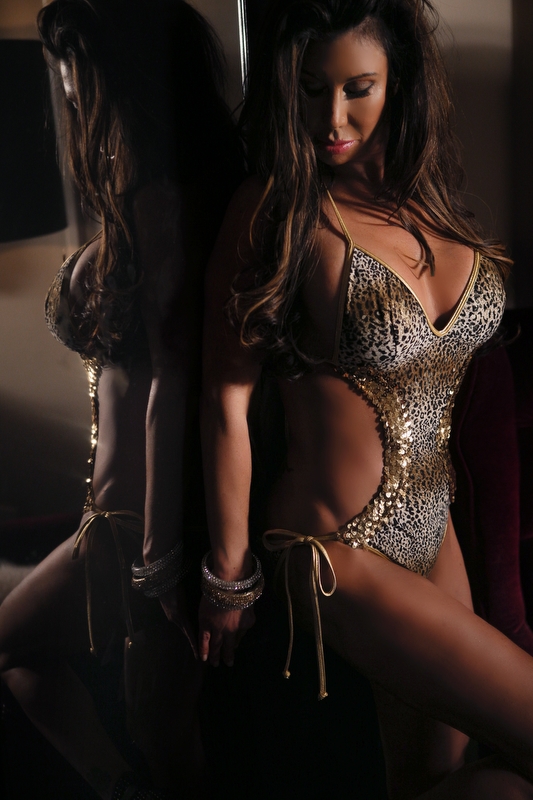 My cosmopolitan appearance and dynamic independent personality shatter any stereotype. Picture an exotic, lean, graceful woman with a happy demeanor who is a desirable compliment to any social element. My olive-toned skin is silky soft and kissed by a deep, bronzed tan. At 5'6", I am the perfect height whether in stockings or heels with long, toned legs that look spectacular in any ensemble. With a fierce attraction to the finer things in life, looking like a million bucks in a cocktail dress or string bikini comes effortlessly. I have a petite waist that accentuates 34DD breasts accented by luxurious, chocolate brown hair cascading beyond my shoulders. Water sports and yoga keep my well being aligned and in good health.
My style ranges from understated to assertive, whether regaled in a sophisticated cocktail dress, chic pair of jeans and blouse or a sexy bikini. I am an engaging, refreshingly intelligent person who takes pride in an authentic ability to put her friends at ease. I am unpretentious yet savvy, and blend well with many crowds and like "Beluga caviar" – once experienced, you may find insatiable desires engulf you without you even being aware!
I work in this industry because I love it. I enjoy intimacy, chemistry, and adventure. I am inclined toward luxurious dinner dates and opulent weekend getaways that call upon my expertise as a professional entertainer. The girlfriend in me always finds the genius in an erotic rendezvous!
I am honored each and every day with every new friend and new experiences. It became obvious to me that what I do is a skilled art and thankfully it comes very naturally, and is totally in-sync with my personality. Check me out in the Holiday issue of Risque Las Vegas Magazine (page 5).
Hair: Chocolate Brown
Height: 5'6″
Weight: 125 lbs
Eyes: Brown
Measurements: 34DD / 26 / 34
Lip: Natural "pouty lips"
Skin: Olive-toned, soft and silky
Personality: Engaging
Ethnicity: Brazilian / European
I love the freedom to experience intimacy and build a real connection without the confines of a traditional relationship. I am an extraordinarily energetic women when it comes to passion and companionship. In a private secure environment is where our intimacy will thrive. Beyond my exterior there is so much more… my passionate sensual nature and witty personality is guaranteed to excite you.
Let's discover the freedom to explore a magnificent liaison that only gets better with time. If you're a gentleman or couple who is as discerning as I am and looking for an elite experience, contact me and let me make you're dreams come true.